Video:
Bjorn Wiinblad (1918-2006)
This months find, a Poul Cadovius table
was painted by the
artist Suzan Mygge.
Mygge was a student of the famous Danish artist Bjorn Wiinblad`s who's work is featured in this video.
Wiinblad is known for his unique whimsical swirling
calligraphic style brush work.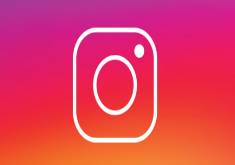 Blog:
Giovanni Schoeman
Giovanni Schoeman (1940-1981) - The Alchemist & The Hitman.
The story of sculptor Giovanni Schoeman is as interesting in life as it is in art.
Schoeman (maker of the Angel Fish above) was a sculptor of extraordinary creative ability. In the late 1960`s he contributed to `Cold Cast Resin Metal` a recently developed technique.
Mysteriously in 1981 Schoeman was murdered by a hitman in a triple homocide.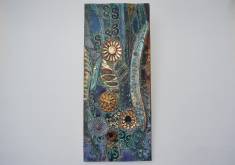 Newsletter: March 2015
Strong & rough-around-the-edges are fair ways to describe Brutalism.
Be sure to receive all our monthly mailouts by signing up to our mailing list - be the first
to know about Roomscape's new stock arrivals & vintage furniture in London.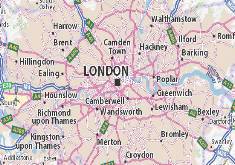 Our London Showroom:
Roomscape Vintage Furniture London
in the CityStore, Belmont Street, Camden, NW1 8HF, London,
Tel: +44 (0) 7956 645 492
For over 20 years, Roomscape dealers, Sergio Guazzelli & Blair Thorburn, have sourced antiques, vintage furniture, retro furniture, vintage lighting, vintage mirrors, Mid 20th Century art and costume jewellery for trade, collectors and private buyers. Focusing on the internet, allows us to offer quality and luxury at affordable prices.
All our pieces are vintage which are beautifully restored & rewired so that they are ready to enjoy in your home.
All our items can be viewed, by appointment, in our London Showroom, at the CityStore, Belmont Street - opposite The Roundhouse Theatre and only 5 minutes away from Chalk Farm Tube Station. We can arrange a viewing any day of the week with free parking on site .
Look out for our weekly shipments from around the world. Please contact us to arrange a viewing or to hire .
Looking for vintage furniture for sale in London? We are near Central, West & North London, Primrose Hill, Regentís Park, Hampstead, Islington, Shoreditch, Notting Hill, Maida Vale, St Johnís Wood, Westminster. We are just 15 minutes away from Chelsea, Fulham and Kensington.
Roomscape Vintage Furniture online specialises in vintage furniture & lighting, Mid-Century Modern Furniture, Mid Century Modern Design & Art. Find on our vintage furniture website styles such as Art Deco, Modernism, Scandinavian Design, Italian Design Brutalism and Hollywood Regency.