Video:
Karl Lagerfeld & Orrefors of Sweden
Roomscape`s new find this month, a pair of vintage Orrefors chandeliers, led us to this video about Karl Lagerfeld`s collaboration with Orrefors of Sweden.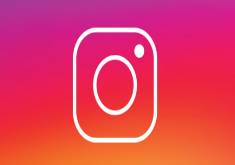 Blog:
Deco Decadence
A strong trend this season is a contemporary take on the luxurious Art Deco style.
'Deco Decadence' is a sophisticated & serious, almost curated look.
Stronge linear Deco shapes work particularily well with contemporary interiors. Finish the look with sculptural metalic accents such as these 1970's table lamps.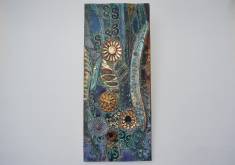 Newsletter: April
This week marks the start of the Queen's 90th birthday celebrations.
In true Royalist spirit Roomscape pulls out our Regalia collection of vintage costume jewellery.
Be sure to receive our monthly mailout of new stock arrivals by
signing up to our mailing list - be the first to know about Roomscape's vintage furniture & lighting finds in London.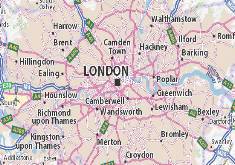 Our London Showroom:
For over 20 years, Roomscape dealers, Sergio Guazzelli & Blair Thorburn, have sourced antiques, vintage furniture, retro furniture, vintage lighting, vintage mirrors, Mid 20th Century Art and costume jewellery for trade, collectors and private buyers. Focusing on the internet, allows us to offer quality and luxury at affordable prices.
All vintage pieces for sale on our website have been beautifully restored and the light fixtures newly rewired, making all items ready for dealers to resell, or interior decorators & private clients to fit in their places and enjoy.
All our items can be viewed, by appointment, in our London Showroom, at the CityStore, Belmont Street - opposite The Roundhouse Theatre and only 5 minutes away from Chalk Farm Tube Station. We can arrange a viewing any day of the week with free parking on site .
Look out for our weekly shipments from around the world. Please contact us to arrange a viewing or to hire .
Looking for vintage furniture for sale in London? We are near Central, West & North London, Primrose Hill, Regent's Park, Hampstead, Islington, Shoreditch, Notting Hill, Maida Vale, St John's Wood, Westminster. We are just 15 minutes away from Chelsea, Fulham and Kensington.
Roomscape Vintage Furniture online specialises in vintage furniture & lighting, Mid-Century Modern Furniture, Mid Century Modern Design & Art. Find on our vintage furniture website styles such as Art Deco, Modernism, Scandinavian Design, Italian Design, Brutalism and Hollywood Regency.