Video:
A Visual Study of Brutalism
The feeling that being at one of these buildings evokes is a wonder for the ingenuity and ability that humans have to create structures that humble us. They have a prevailing calm about them that no other architecture style can capture. These structures remind us to look at the world with childlike amazement from their massive size and clean geometric shapes.
An exact definition for what constitutes a Brutalist building is hard to arrive at because the types of building considered Brutalist can range widely. Because of this, a Brutalist building can be made of lots of other materials besides concrete. This means the definition of Brutalism is really more of an ideology than a strict guideline.
Neo-Brutalism works well for contemporary industrial and urban spaces.
At Roomscape we stock a range of original vintage Brutalist furniture & lighting.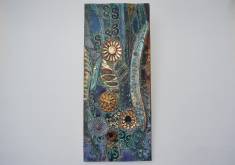 Newsletter: May, 2013
'Grand' is the word to describe this month's Brutalist vintage finds.
The majestic Lord's cricket ground is the site for this spring's Mid-century Modern Show.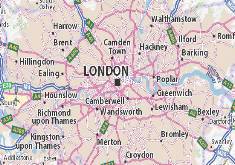 Visit our London Showroom




in Camden, England, UK
For over 20 years, Roomscape dealers, Sergio Guazzelli & Blair Thorburn, have sourced antiques, retro furniture, vintage lighting, mirrors, art and costume jewellery for trade, collectors and private buyers. Focusing on the internet, allows us to offer quality and luxury at affordable prices.
All our pieces are beautifully restored and ready to wear or enjoy in your home.
They can be viewed, by appointment, in our London Showroom, at the CityStore, Belmont St NW1, London England- opposite The Roundhouse Theatre and only 5 minutes away from Chalk Farm Tube Station. We can arrange a viewing any day of the week with free parking on site.

We are near Central, West & North London, Primrose Hill, Regentís Park, Hampstead, Islington, Shoreditch, Notting Hill, Maida Vale, St Johnís Wood, Westminster and 15 minutes away from Chelsea, Fulham and Kensington.

Roomscape specialises in Antiques , Mid 20th Century Design & Art, from the 1930ís, 1940ís, 1950ís, 1960ís, 1970ís and 1980ís. Including styles such as Art Deco, Modernism, Scandinavian Design, Italian Design and Hollywood Regency.

We often source signature pieces from the likes of Willy Rizzo, Gabriella Crespi, Romeo Rega, Zevi, Marco Zanuso, Cassina, Sciolari, Cidue, Fontana Arte, Murano glass like Vistosi and Massega, Hans Wegner, Fritz Hansen, Charles & Ray Eames, Arne Jacobsen, Francois Monnet, Verner Panton, Jens Risom, Kalmar, Knoll, Paul Kingma, Eric Maville, Pie
rre Cardin, Maison Jansen, Paul Evans, Roger Vanhebel, Karl Springer, Milo Baughman.
We also stock a great selection of 20th Century Art, mostly British artists, from the likes of Terry Frost, Richard Smith, Patrick Heron, John Piper, Victor Pasmore, Patrick Proctor, Stephen Buckey, Brendan Neiland, Patrick Caulfield and many others.
Our recently launched vintage jewellery collection includes important pieces from Trifari, Coro, Renoir, Matisse, Mazer, Christian Lacroix, Chanel and many more.
Look out for our weekly shipments from around the world. Please contact us to arrange a viewing or to hire.