Video: Maison Bagues
Since its establishment in 1860, Maison Baguès has been an emblem of French sophistication in luxury design.
Noted for their high end hand crafted work, such as complex carved sconces and hand-strung crystal lighting, Maison Baguès appealed to an elite clientele.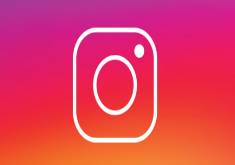 Instagram
Each week we upload our latest items on Instagram.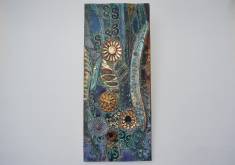 Newsletter: July
This summer we had a 'staycation' and fell in love again with all things British. Hammered-effect brass & copper with engravings take us back to
honest English craftsmanship, like this vintage brass magazine rack, decorated with a shield, knight and foliage, 1930`s ca, by `Peerage Brass`of England just arrived in stock.
Whatever you do this summer, we wish you a relaxing & pleasant vacation!
Be sure to receive our Monthly Mailout of New Stock Arrivals by

signing up to our mailing list.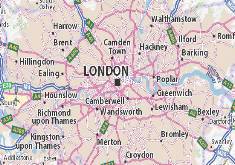 Our London Showroom:
For over 20 years, Roomscape dealers, Sergio Guazzelli & Blair Thorburn, have sourced antiques, vintage furniture, retro furniture, vintage lighting, vintage mirrors, Mid 20th Century Art and costume jewellery for trade, collectors and private buyers. Focusing on the internet, allows us to offer quality and luxury at affordable prices.
All vintage pieces for sale on our website have been beautifully restored and the light fixtures newly rewired, making all items ready for dealers to resell, or interior decorators & private clients to fit in their places and enjoy.
All our items can be viewed, by appointment, in our London Showroom, at the CityStore, Belmont Street - opposite The Roundhouse Theatre and only 5 minutes away from Chalk Farm Tube Station. We can arrange a viewing any day of the week with free secured parking on site .
Look out for our weekly shipments from around the world. Please contact us to arrange a viewing or to hire .
Looking for vintage furniture for sale in London? We are near Central, West & North London, Primrose Hill, Regent's Park, Hampstead, Islington, Shoreditch, Notting Hill, Maida Vale, St John's Wood, Westminster. We are just 15 minutes away from Chelsea, Fulham and Kensington.
Roomscape Vintage Furniture online specialises in vintage furniture & lighting, Mid-Century Modern Furniture, Mid Century Modern Design & Art. Find on our vintage furniture website styles such as Art Deco, Modernism, Scandinavian Design, Italian Design, Brutalism and Hollywood Regency.